09 Sep

Peter Levine is coming to Naropa University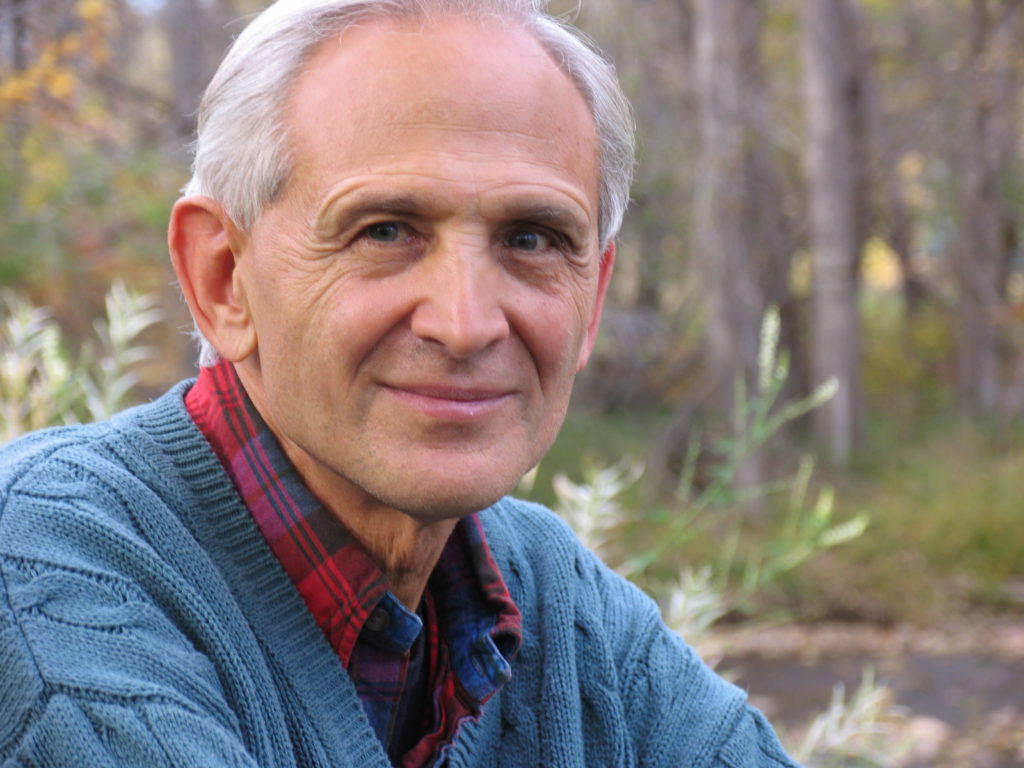 I am thrilled to announce that Peter Levine, my teacher and mentor, will be speaking at Naropa University for the first time ever! Please join me in welcoming him back to Colorado.
WED, OCT 19 AT 7:00 PM, BOULDER, CO
Spirituality and Trauma: From Trauma to Awakening & Flow with Peter Levine
By: Naropa University's School of Extended Studies
$20 TICKETS
In the treatment of the effects of trauma, its inherent relationship with spirituality provides a vital link in the therapeutic process.  The understanding of a person's felt, spiritual connection is central to the therapeutic process.  If we are unable to access a person's spirituality, we may find ourselves trapped, as healers, in areas that are fraught with pitfalls and "tight corners".  The intimate association between trauma and spirituality suggests therapeutic avenues for supporting the authentic transformation of traumatic experiences.
Through the use of didactic material, experiential practice, and video material we will introduce Somatic Experiencing® as a way to re-connect with the deep self by utilizing our bodily "felt-sense". The focus will be on developing practical tools to gracefully enhance the relationship between trauma and spirituality within the therapeutic experience.
Peter A. Levine, Ph.D., holds doctorates in both medical biophysics and psychology. He is the developer of Somatic Experiencing®, a body-awareness approach to healing trauma, and founder of the Somatic Experiencing® Trauma Institute, which conducts SE™ trainings throughout the world and in various indigenous cultures. Some of Dr. Levine's achievements include being a stress consultant for NASA during the development of the space shuttle project, as well as a consultant to Sandia Labs during their report on preventing terrorism commissioned by the Department of Homeland Security in 2002. Dr. Levine was a member of the APA Task Force: Psychologists for Social Responsibility in developing responses to large-scale disasters and ethnopolitical warfare. He is also a Senior Fellow at The Meadows Addiction and Trauma Treatment Center in Wickenburg, Arizona.
Dr. Levine has written several books about trauma. His international best seller, Waking the Tiger: Healing Trauma, has been translated into twenty-five languages. His other books include In an Unspoken Voice: How the Body Releases Trauma and Restores Goodness, Trauma and Memory: Brain and Body in a Search for the Living Past: A Practical Guide for Understanding and Working with Traumatic Memory, Trauma Through a Child's Eyes – a resource book for therapists, Trauma Proofing Your Kids, a guide for parents and teachers in how to recognize and prevent trauma, and Freedom From Pain, a guide for working with trauma-related pain. Levine's original contribution to the field of Body-Psychotherapy was honored with the Life Time Achievement award from the United States Association for Body Psychotherapy (USABP). He also received an honorary award as the Reiss-Davis Chair for his lifetime contribution to infant and child psychiatry.
Naropa University welcomes participants with disabilities. Persons with questions about accessibility or who require disability accommodations should contact Kristin Anderson-Bohan at 303-546-3593 or kbohan@naropa.edu at least two weeks prior to the event.
WHEN
Wednesday, October 19, 2016 from 7:00 PM to 9:00 PM (MDT)
WHERE
Naropa University-Nalanda Events Center – 6287 Arapahoe Avenue, Boulder, CO 80301 – View Map
Naropa University's School of Extended Studies
Organizer of Spirituality and Trauma: From Trauma to Awakening & Flow with Peter Levine