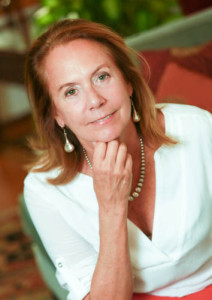 I have always been a curious person and longed for a deeper understanding of the human condition. When I was young, I took this passion into the theater by embodying different characters. Always wondering what brought a person joy or sadness, I continued my studies by traveling and studying different cultures. Eventually, my interest in philosophy was piqued, which brought me to meditation and the exploration of mind. After many years of practicing and teaching meditation, my spiritual practice expanded further as I became curious about how the body and mind work together. I enrolled in an energy healing class, which inspired my further studies of body-mind awareness practices.
Beginning with extensive training in medical qigong, I continued my training through the study of Somatic Experiencing®. I am certified in both of these modalities and assist and teach these bodies of work. My curiosity continues to deepen my education as I find more effective ways to help my clients relieve suffering. In more recent years, I've trained with Kathy L. Kain on Touch Skills for Trauma Therapists, and am one of a few therapists in Boulder, CO to receive this valuable and effective information on how to better treat certain kinds of trauma. I also completed Dr. Diane Poole Heller's Somatic Attachment and Trauma DARe certification, which helps me better serve and guide my clients in adult attachment, trauma resolution and integrative healing techniques.
With compassion, insight and humor, I bring curiosity to sessions. Many of my clients say that they look forward to our sessions and feel more empowered when they leave. In each session, I offer tools to help my clients tap into their inner strength and resources. I provide tools as "homework" for clients to practice and utilize until we meet again. In time, resources develop into confidence and a sense of empowerment. My expertise is in integrating mind and body practices and making these tools easily accessible for use in day-to-day life.
I am somatic therapist certified in Dr. Peter Levine's work, Somatic Experiencing®, a facilitator of Feeding Your Demons work, a trained mindfulness meditation instructor and a medical qigong and healing touch practitioner. I specialize in trauma and attachment disorders, couples work and life transition counseling. I understand that everyone is unique, which is why I tailor create a therapeutic strategy that best supports and addresses each of my client's specific history, personality, needs and therapy goals. With support and guidance, the right approach for you, a willingness to engage with curiosity and a commitment to the therapy process, you can process trauma, let go of negative patterns and develop a capacity to enjoy your life rather than endure it.
I believe that we are all inherently healthy and that healing is always possible. I can help you become friends with yourself and explore ways to continue and foster your growth. As a somatic therapist and mindfulness practitioner, I can help you bring coherence into your body through somatic intelligence. As a Buddhist of more than 35 years, I can provide the tools needed to support you in developing non-judgment, effortlessness and compassion toward yourself and others. I can help you learn how to slow down and find integration and relaxation in your nervous system.
Navigating the turbulent waters of transition, loss, overwhelm, stress and trauma can be difficult. I can help you work through these issues and related feelings and challenges with more ease.
I have an office in Boulder, Colorado. I offer an initial phone consultation at no charge to explore how we could best work together. Please contact me with any questions you have about my practice and my counseling services. I'm happy to discuss how I can best serve and support you.
---
Shanly Weber, MA, SEP is a registered psychotherapist and a skilled practitioner trained in mindfulness meditation, medical qigong, attachment issues, trauma touch therapies, Somatic Experiencing and Feeding Your Demons. Shanly has traveled, lived and worked throughout the world, including in third world countries. Her extensive travel and study adds depth to her understanding of other cultures. Her experience with development and marketing in the non-profit sector (including universities, schools and independent film work) also brings maturity to her practice. Shanly brings years of experience to her clients along with genuine passion for the study and teaching of mind body awareness techniques.